The museum is located in the Park at Bothell Landing, just south of SR 522 and downtown Bothell.  The museum consists of three buildings, the Beckstrom cabin, the schoolhouse and the main museum in the Hannan House, which was brought to the park in 1978.  The buildings are open to the public on Sundays, 1 to 4 pm, April through October.

Calendar for early 2018:

January, February, March — Museum closed for the winter.
March 31, Saturday — Spring Membership Meeting.
 April 1, Sunday — Museum buildings reopen.

We regret that the schoolhouse is not currently wheelchair
accessible. The City of Bothell did provide money to repair the Hannan House porch. That work has been completed, thus making the museum exhibits on the ground floor of
the Hannan House wheelchair accessible.

Our most recent newsletter (click to read), Autumn 2017: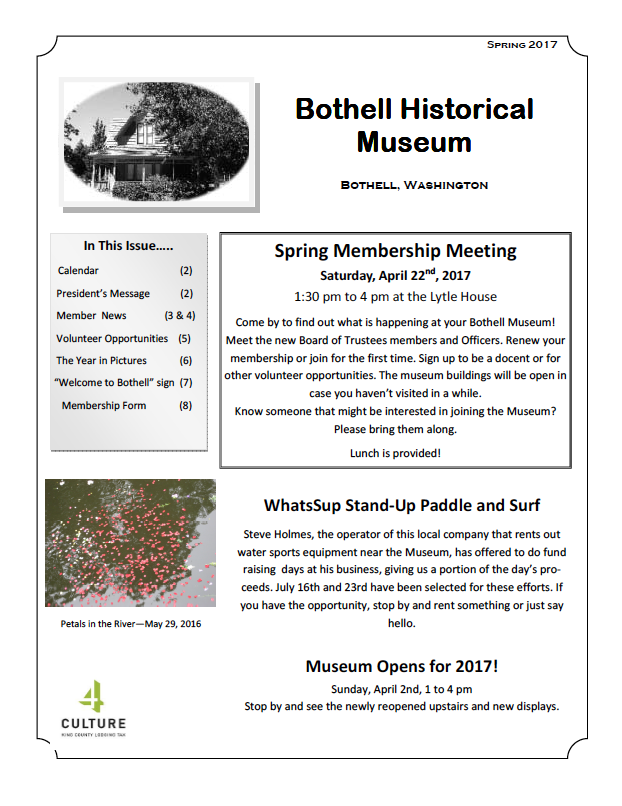 Earlier newsletters (click to read):