Bothell children originally attended school in Woodinville but when the pupil count reached 15, the Bothell community petitioned for and was granted permission to form a school district. David C. Bothell donated land on Main Street for a school which opened March 29, 1886. By 1890 the school building was too small and was sold when a larger school opened on upper First Avenue. The original building became a private residence and was extensively remodeled.

 Bothell's First School House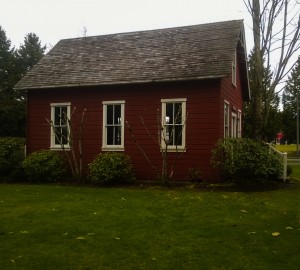 The schoolhouse building was relocated from Main Street to the Park at Bothell Landing in 1989. All additions were removed and the original 20' x 26' room was renovated and reconstructed to reflect its original use.  (In 1992 it was nominated for inclusion on the register of historic landmarks; the nomination form gives detailed information about its history. It can be seen by clicking on this link.)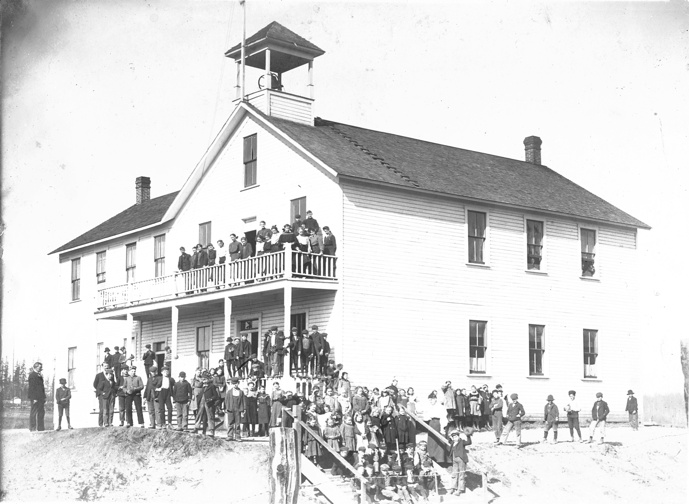 In 1890 a two story elementary school building was built on land
donated by John Blyth at 187th  St. and First Avenue, now 101st Ave NE.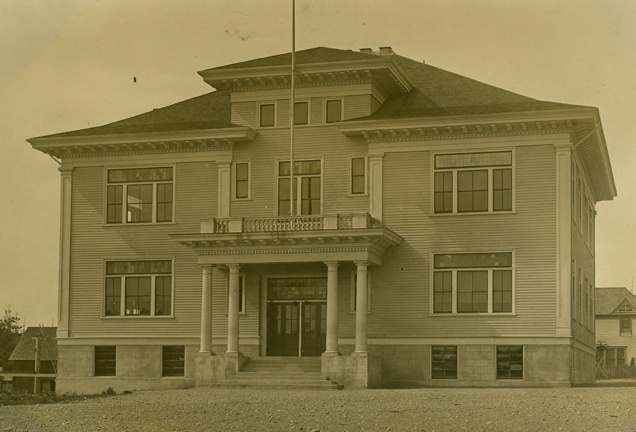 In 1907 a new two-story school was built behind the existing elementary school, which was eventually demolished. Children began primary grades in the basement. The older elementary grades were on the first floor and the high school occupied the top floor. The first graduating class was in 1912.